Ani Phyo is the founder and owner of SmartMonkey Foods, and has been a leader in the raw living cuisine movement for the past decade.

Visit Ani's blog for recipes, green living tips, and organic food:
www.AniPhyo.com

Ani's DESSERTS book will be available May 1, 2009: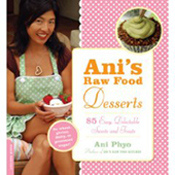 Ani's Raw Food Desserts
Enjoy Ani's Best-Selling uncoobook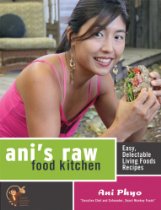 Ani's Raw Food Kitchen

...and Ani's design book: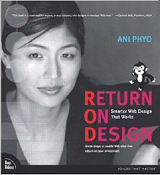 Return on Design

Ani Phyo brings ultra fresh, local, and alive foods to you through SmartMonkey Foods' delicious raw living cuisine. She loves to help you bring health into your kitchen and home with her fast, easy, delicious, and nutritious recipes and lifestyle tips.

Ani's an athlete who's studied food and nutrition globally to come to realize living cuisine is the most efficient way to fuel our bodies, and the best way to taste the full flavor of fresh organic ingredients.

She's the winner of the Best of Raw 2008 Awards for Best Chef, Favorite Cookbook, Sexiest Raw Vegan Female, and 2nd place for Favorite Educator.

Ani's all about growing and sharing a bountiful green and healthy lifestyle...together, one step at a time. Please join us!

Best wishes,
Ani Phyo and the SmartMonkey Team